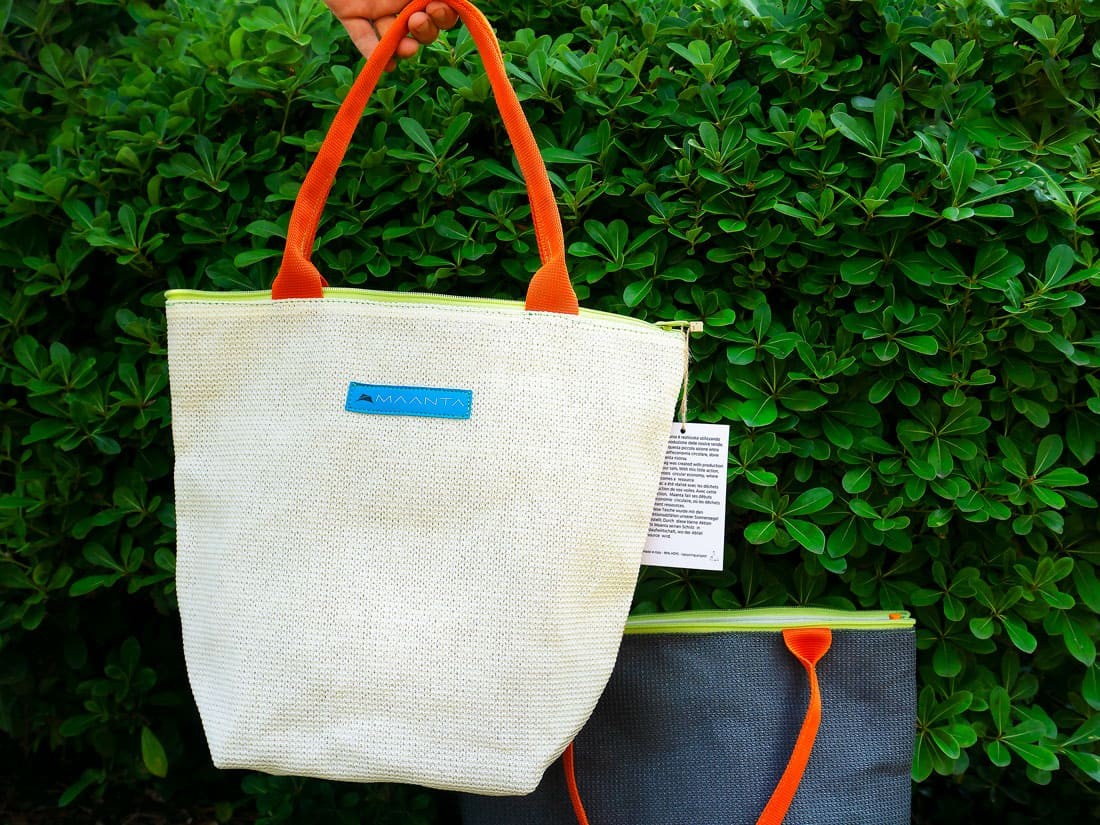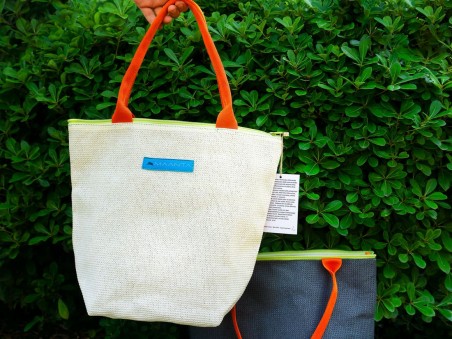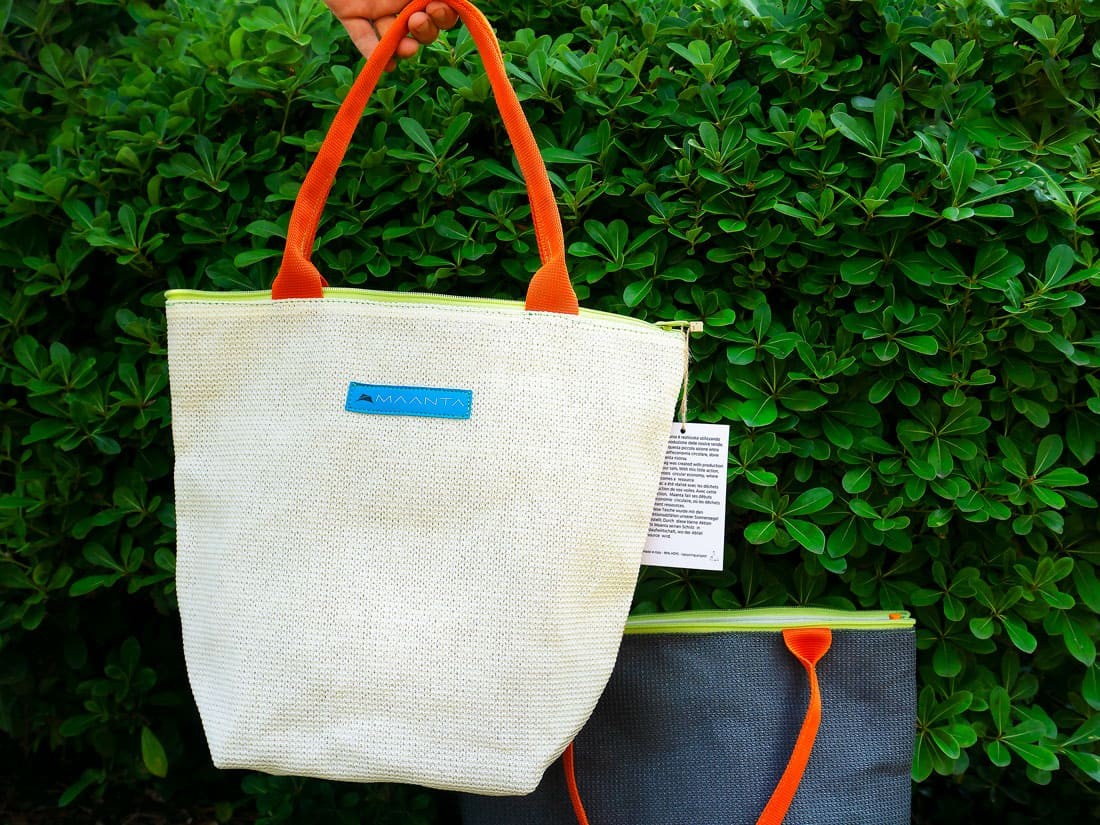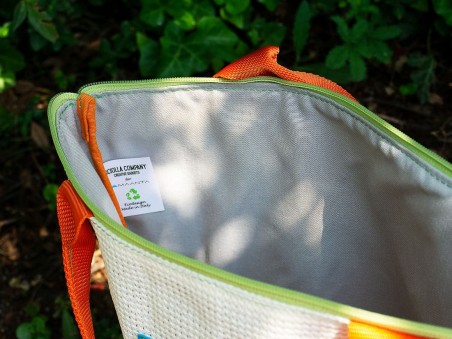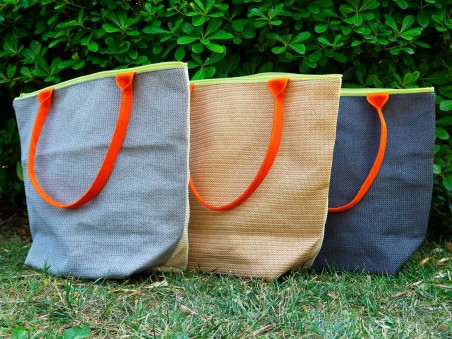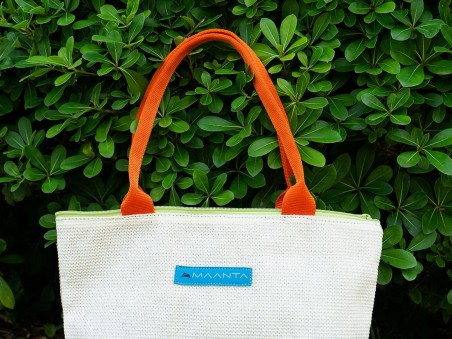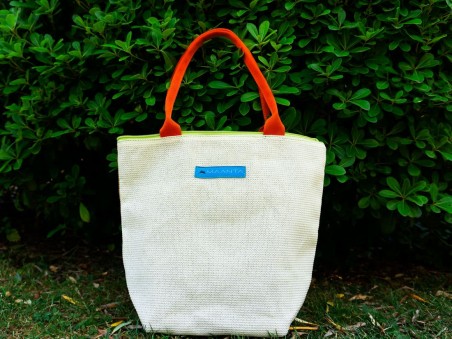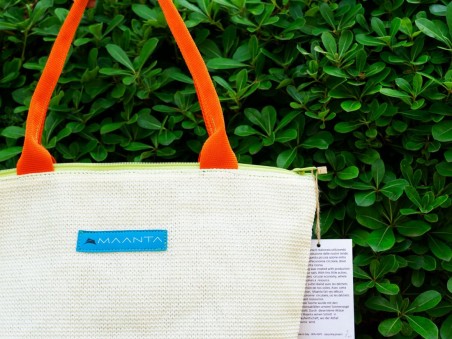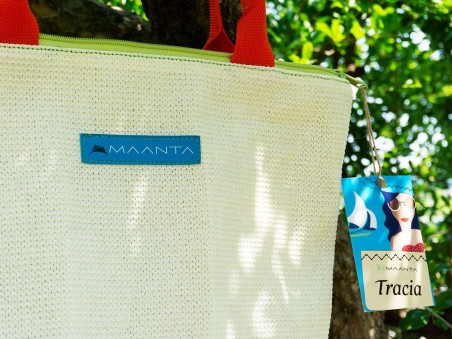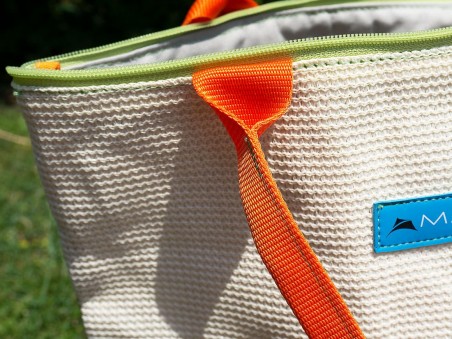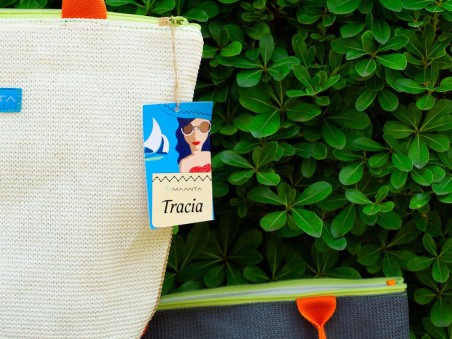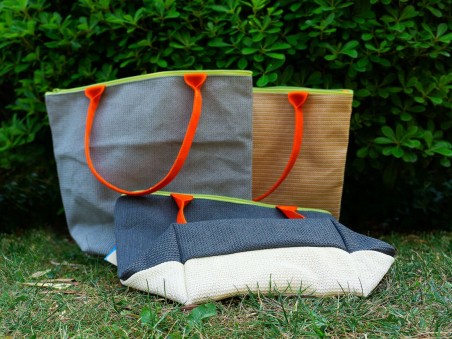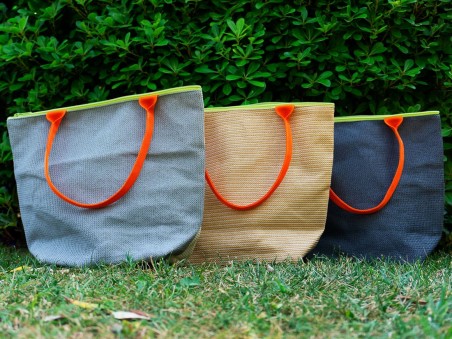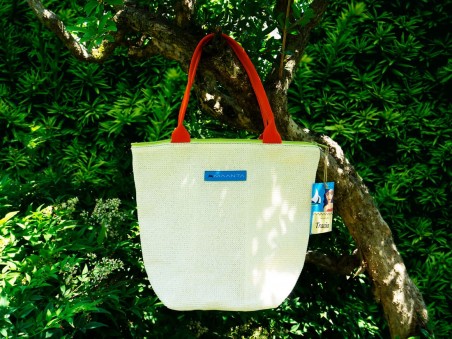 Tracia
Bag with creative recycling
Two-tone beach bag with orange inserts and green and blue details, comfortable fabric handles, top zip closure.
This bag is made with the formula of creative recycling . using the production scraps of our sails.
With this small action Maanta becomes part of the circular economy, where waste becomes a resource .
Combination of HDPE Meshnet 320g  Ivory, Beige, Cloud and Graphite fabric.
Measures: 30x40x14cm
Strictly hand-sewn with recycled material from the scraps of the production of shade sails.
Fabric

Meshnet HDPE 320

Made entirely from recycled material

Made in Italy

Inner lining in

Purishade®
The outer fabric is our Meshnet 320g, an extremely strong woven virgin polyethylene that we use for the production of our handcrafted sails. Selected for perfect heat protection and wind resistance, it now becomes a large, comfortable, soft bag with a durable base to support the weight of a day away from home and above all perfect for going to the beach. / span>
All Maanta bags are born from the processing of the waste of our fabrics , in order to give them a new life through the creation of new functional objects.
It is a way to lengthen the disposal process and do good for the environment , creating a resistant, waterproof and washable product .