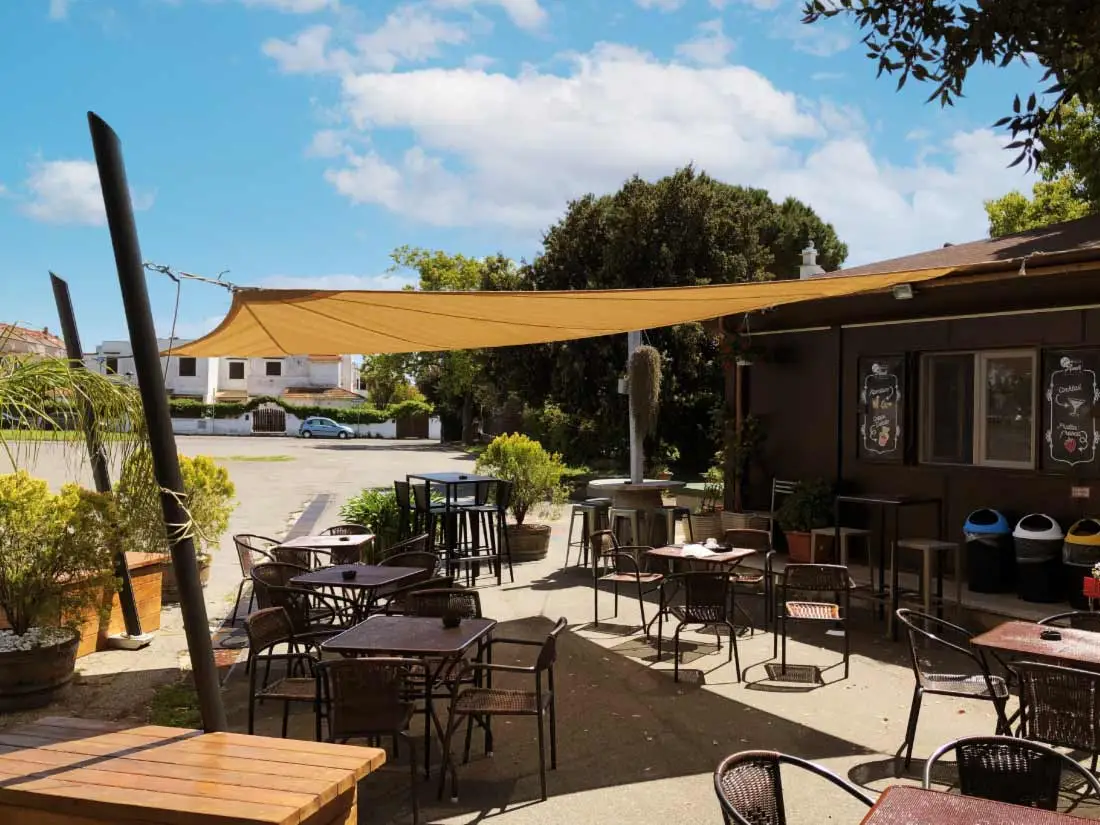 Meshnet® protects you and your family from harmful UV rays, the cause of many skin problems, effectively providing approximately 90% shade factor. Its robustness and excellent durability require less maintenance and guarantee greater satisfaction.
In addition, through our fabric pre-heating treatment, there are no problems with either fabric processing or mesh expansion after installation. The light weight and incredible strength allow for greater breathability, making the air cooler than any other similar fabric. With great experience and excellent manufacturing know-how, Meshnet® cannot get mouldy and has a strong resistance against chemicals.
It can be used in almost any place where cool shade is needed, such as children's playgrounds, sports facilities, car parks, picnic areas, patios, etc.
In hot weather, Meshnet® is definitely the fabric of choice. Thanks to its thickness, the Meshnet® weave is able to offer an effective heat shield, preventing heat from reaching the ground.
The dense but interwoven knit will also allow a great deal of heat exchange: the warm air will naturally move upwards, leaving room for cooler breezes.
Shade Factor
Ivory 83%
Beige 89%
Cloud 88%
Graphite 95%
UV Block
Ivory 94%
Beige 94%
Cloud 84%
Graphite 96%
Remove stubborn dirt with running water. Clean the fabric with mild soap dissolved in warm water (max. 50°C). Avoid acid or alkaline substances and halogenated solvents. The ideal method for cleaning the fabric is to use a pressurised water jet after removing and laying the fabric on a flat surface. Rinse and dry thoroughly before reinstalling the sail.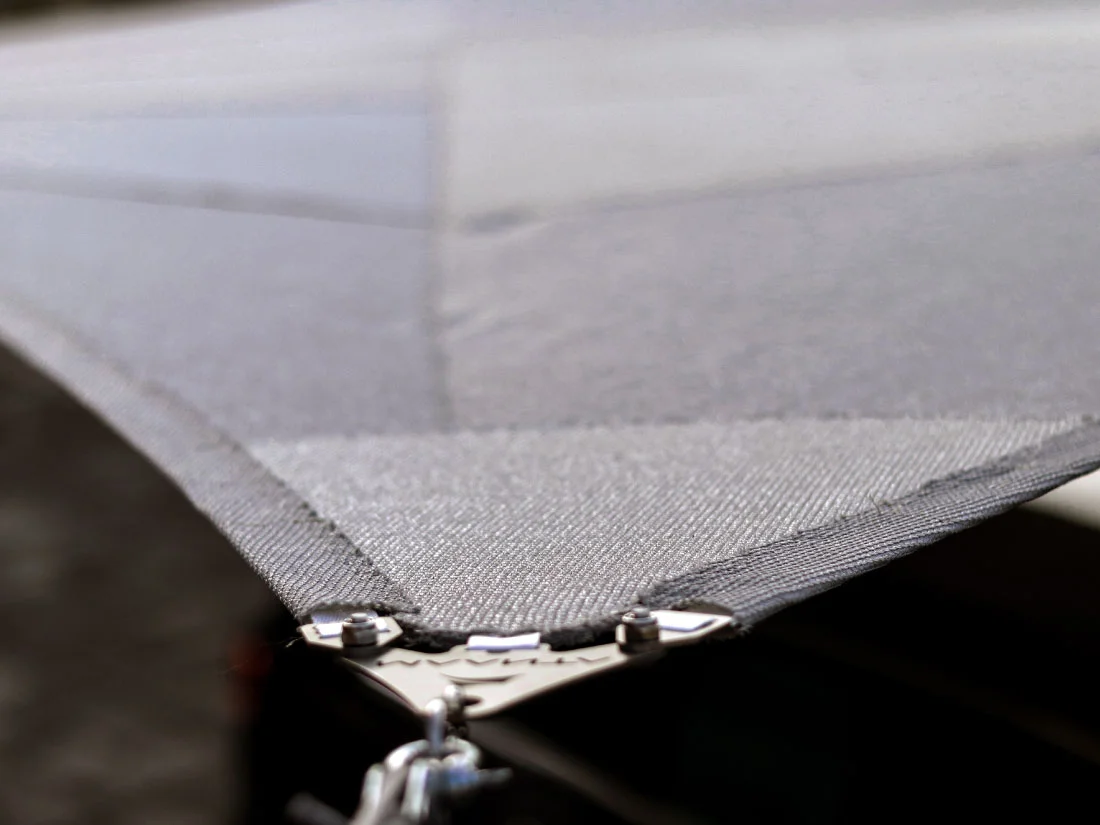 The robust Meshnet® of 320 grams per square metre, when properly tensioned and sloped, offers effective protection against hail. In the event of sudden storms, it will also be able to let strong gusts of wind pass through.