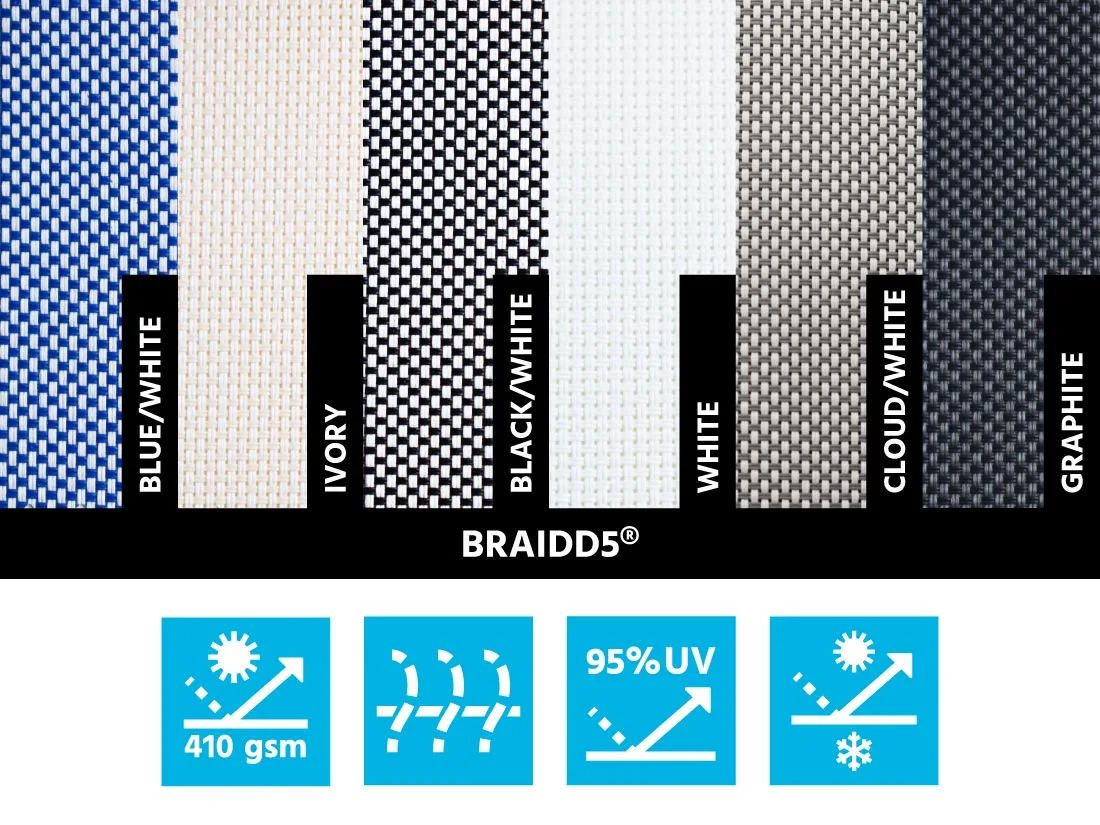 Braidd5® is Maanta's fabric for roller shades, designed specifically to combine protection from heat and sunlight with breathability. This fabric allows air to pass through, but blocks heat and sunlight (85% to 95% UV blocking). This creates a cool, shaded and safe environment for the user.
Our Braidd5® fabric is made with a polyester core, is dimensionally stable (able to maintain measurements, even as environmental conditions change) and environmentally friendly. 
It is also resistant to stretching and bending. It proves to be very stable even with large temperature changes such as we have between summer and winter. It therefore helps shield from summer heat and insulate the warmth of walls in winter. It can reduce energy consumption by up to 33% and block 90% to 96% of UV rays! Just think that it can reduce the temperature of a room by 5 to 15 degrees Celsius! Our Braidd5® has an aperture of 5%, which is the most suitable for vertical solar shading projects.
With the Easy Switch system in combination with Maanta outdoor shades you can change the fabric very easily. You can then switch from a Braidd5® for summer, to a Clear® in winter in a matter of minutes.
MAIN APPLICATION: EXTERIOR ROLLER SHADES!
The most effective way to keep heat from entering your windows is to install exterior vertical shades for windows. Exterior window shades are an excellent solution because of their superior performance in reducing solar heat gain. The graphic below demonstrates this. A space without blinds allows 80% of solar heat to enter. An interior shading solution provides better results, blocking more than 50% of solar heat gain. 
However, for maximum results, nothing beats an exterior shading, which blocks over 85% of solar heat gain.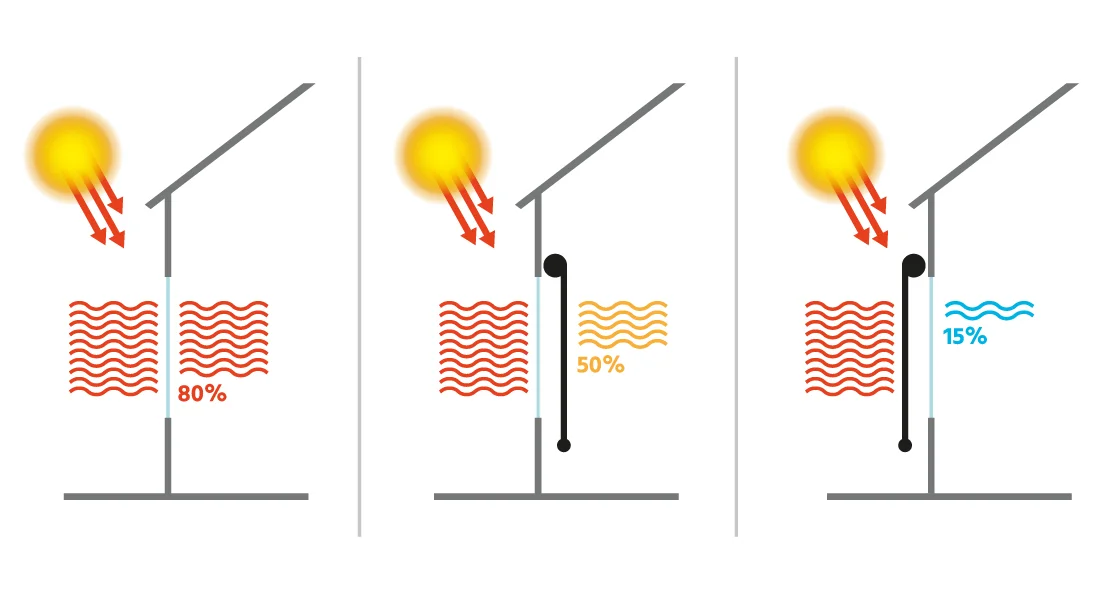 Decreasing the amount of solar energy entering a space through windows and glass can be very challenging, especially over large areas. Applying outdoor roller blinds can be one of the best solutions to shield the façade from the sun's UV rays and prevent heat buildup - the advantage over indoor blinds is really huge. In fact, an outdoor roller shade can reduce the amount of solar radiation by up to 85 percent, which leads to the consequent reduction of indoor space to be cooled. Such a solution is ideal for those interested in greater energy savings and care for the environment.
Excessive sunlight can lead to the annoying phenomenon of glare. This phenomenon is harmful to eyesight and can create stress or fatigue. Adequate window covering by means of an awning reduces this annoying phenomenon because it allows for perfect and pleasant brightness, creating a more comfortable indoor environment.
It does not take much opening in the fabrics to provide an excellent view. Our Braidd5® is created by following very precise standards, controlling the amount of area that is left open. Fabrics with an opening between 3% and 10% provide excellent levels of visibility in combination with excellent levels of solar performance.
Solar shades are designed to control light without eliminating it. They act as "sunglasses" for windows, allowing the correct amount of light to penetrate without compromising the freshness of the room, creating a safer, more relaxing area.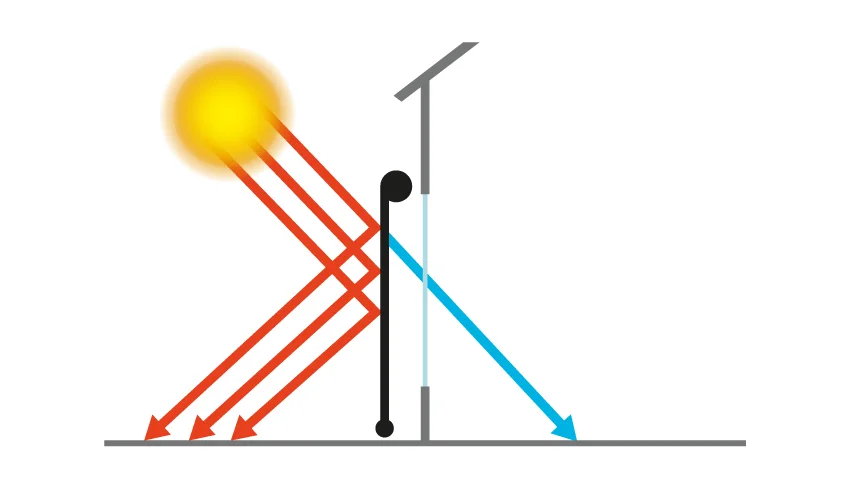 Braidd5®
Weight
410 gsm (12,09 Oz/Yd²)
Openness Factor
5%
Composition
30% Polyester
70% PVC
Yarn
220D
Breaking strength
1600Nx1500N
Elongation
Warp 22%
Weft 23%
Colour fastness
8
Fire resistance
California U.S. Title 19 , NFPA 701-2010 TM#1,
BS 5867 2008 Part 2 Type B Performance
UV block
95%