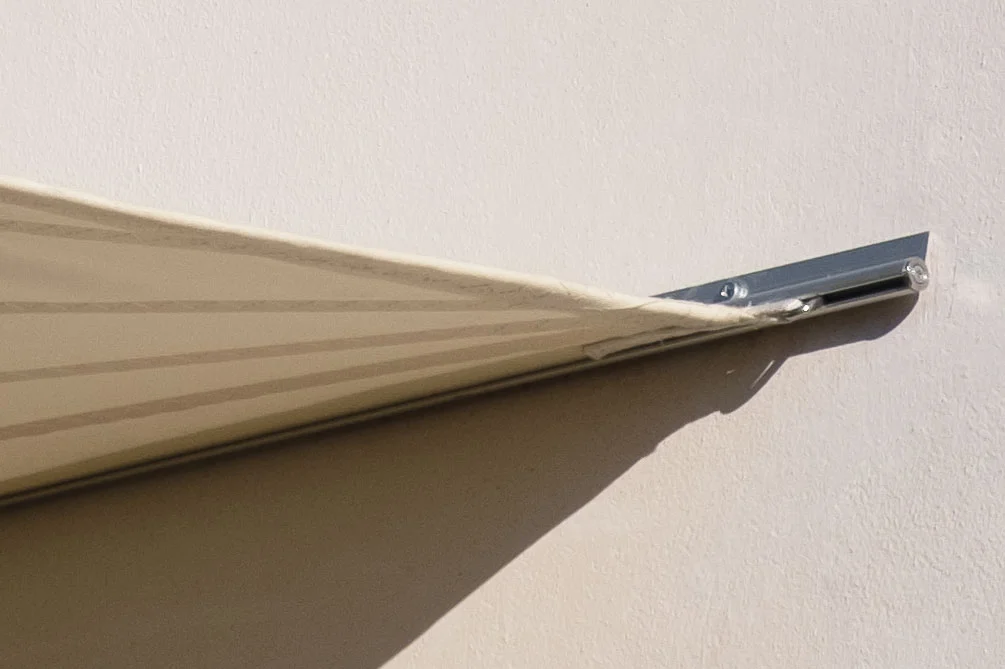 SHADE SAIL WITH WALL PROFILE
A common feature in shade sails is having the concave sides, this gives a major visual impact and a modern appearance.
For a "lean-to" installation on a house wall, it was particularly important to our development team to cover and protect as much area as possible.
This gave birth to the wall profile, i.e. an accessory that can be attached to house walls in combination with the sail and that allows the entire side of a sail to be fixed flush with the wall.

This is how the Maanta wall profile was born.
The advantages are not few, especially in terms of livability; in bad weather the sail does not allow rain to seep between the sail and the wall, providing greater comfort and livability.
Package contents and instructions
By configuring your sail with wall profile with our configurator you will receive:

 - the custom made shade sail with a straight side
 - the aluminium wall profile
 - the accessories needed to fix the sail to the wall profile (specific shackles and screws)

The anchoring accessories to fix the opposite corners of the sail to the wall profile are not included.
Furthermore, the screws necessary to fix the profile to the wall are not included. We recommend choosing screws with a diameter of 6mm and dowels suitable for the material of the support (wood, brick, concrete...).

Download the pdf instructions to know all the details about assembly!