The adjustable webbings of Saill / Solaria sails: optimal tension even in the center of the sail
Have you bought a Saill / Solaria sail or are you planning to buy one?
Find out in this short guide how the exclusive tensioning system with adjustable straps works.
This innovative technology is extremely effective in creating a strong and regular tension across the entire surface of our Saill and Solaria sails, especially in the center.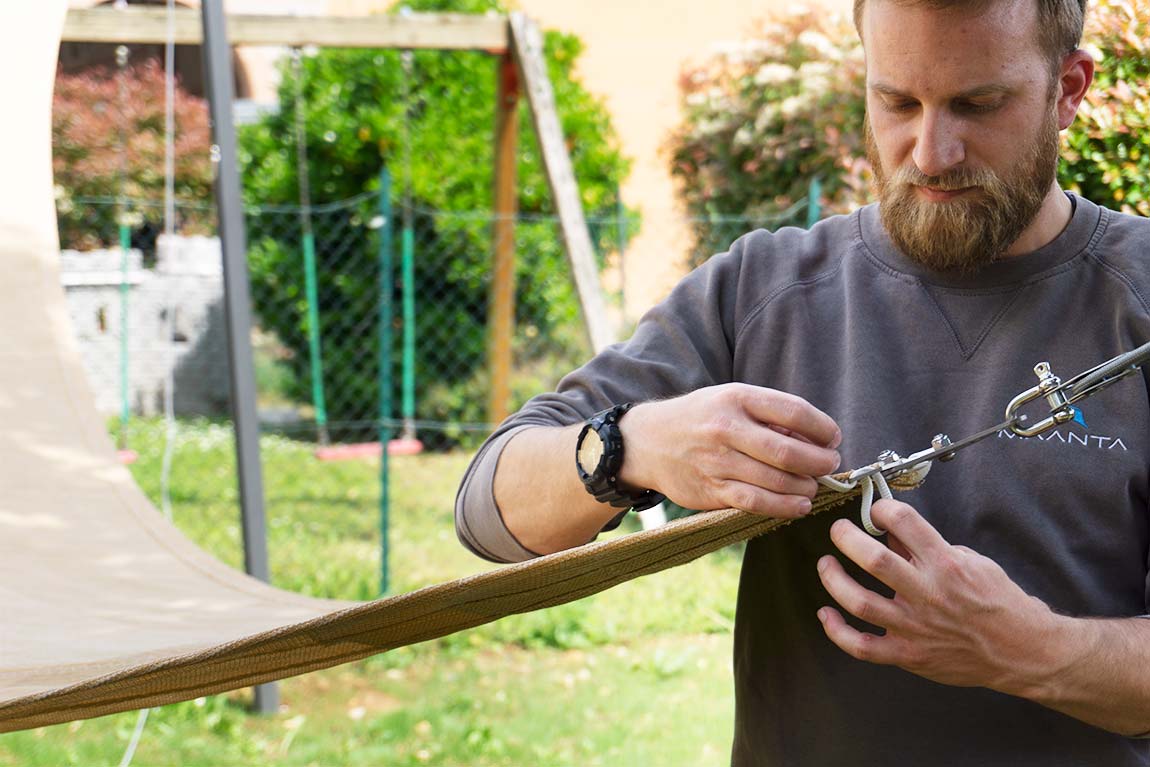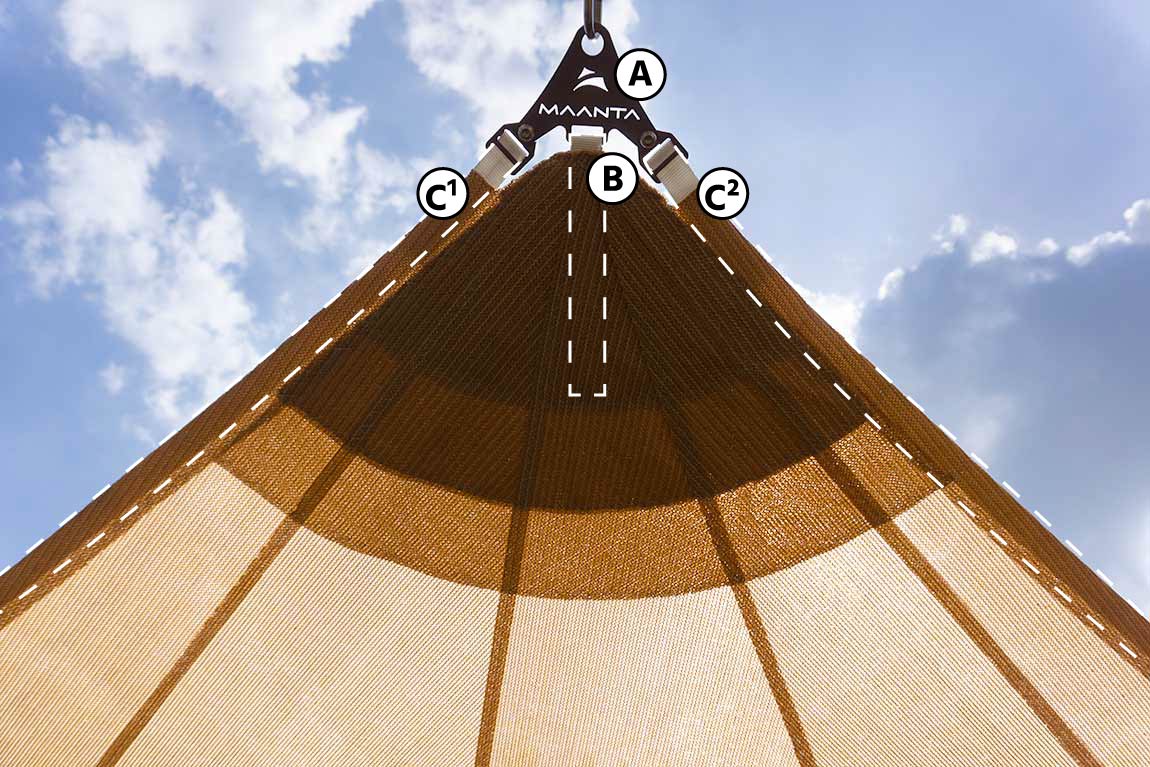 Each corner is made up of:
·         1 plate (A) in 316 nautical steel
·         3 webbings that connect the sail fabric to the plate of which:
o   1 central webbing (B) fixed to the sail. This webbing conveys tension to the center of the sail
o   2 adjustable perimeter straps (C1 + C2) that slide around the perimeter of the sail. These two straps are fixed by means of special buckles to the angular plate of the sail.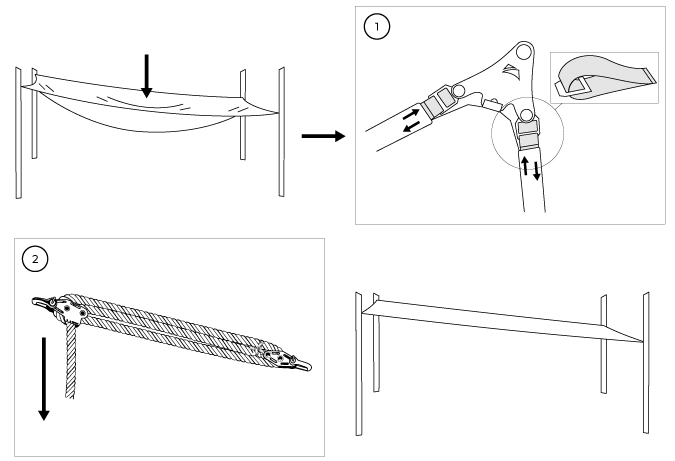 How to correctly tension the sail up to the center
One of the most common problems in installing shade sails is the lack of tension in the center of the sail.
If the center-sail is not properly tensioned, the rainwater cannot drain properly and accumulates, creating dangerous water pockets.
To increase the tension in the center of the sail we need to: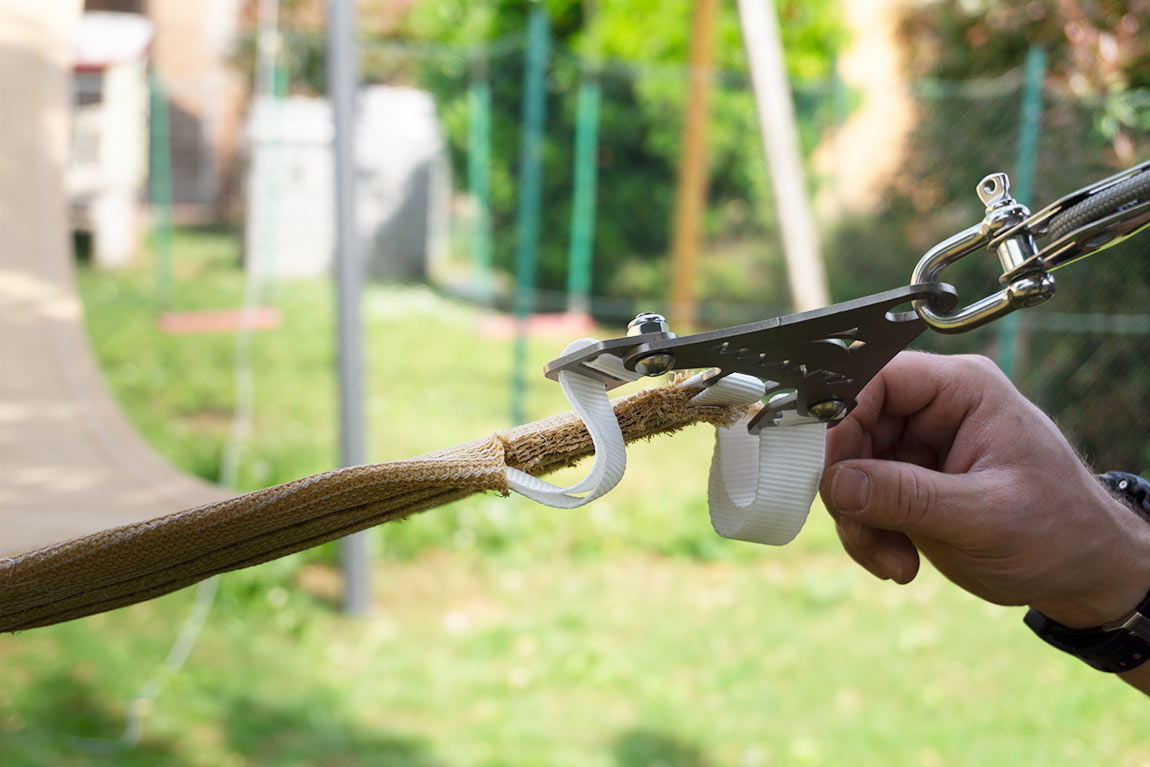 1.
Loosen the tension on the perimeter straps, leaving  them longher by approx. 2-3 inches (4-6 cm).
We recommend keeping the perimeter webbings longer evenly on all sides to obtain uniform tension over the entire surface of the sail.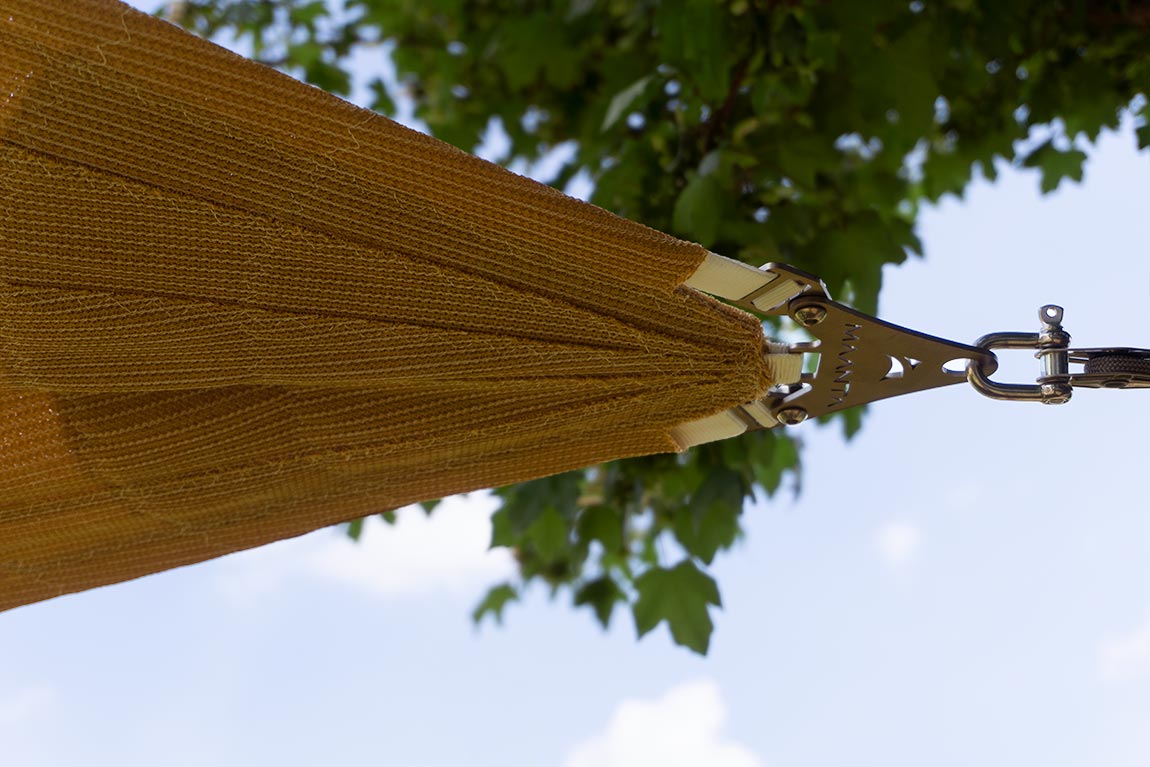 2.
Re-tension the entire corner. Now the tension works on the central webbing and reaches the center of the sail.
In short: The longer we leave the perimeter straps, the more tension reaches the center of the sail!
Watch this short video to see the main steps: