Quality raw materials: Sunstop thread for shade sails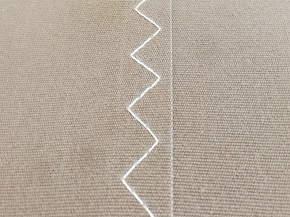 A durable and long-lasting sail awning obviously needs high-quality primary elements. This is why Maanta is committed to finding highly technical and high-performance materials to guarantee a quality product that will keep its shape over time.
Inspired by the radial cut designed by Tom Schnackenberg in 1983 for nautical boats, our team was able to study and test the perfect seams that would best seal two of the best fabrics: Weathertech and Meshnet.
The new technology of fibre orientation, cutting and then stitching allows a correct and uniform distribution of tension. But this is certainly not enough: Maanta has managed to combine digital cutting and stitching with an extremely technical thread, obtaining a product that is normally used on nautical boats.
The Sunstop® thread
This is how Sunstop® thread, a high-performance multifilament polyester yarn, is used for all our handmade sail awnings. It offers advanced protection from ultraviolet light and resistance to high tensions. This yarn is ideal for outdoor applications, where it is necessary to maintain the strength of the stitching even under strong tension and to prevent fading during UV exposure.
Advantages
Sunstop® offers 3 advantages over classic textile thread:
Advanced UV protection: protects against ultraviolet light, has a perfect combination of filaments to maintain the same consistency over time and less tendency to degrade.

Superior sewability: it has a very good overall sewing strength, the diameter used is consistent and gives greater sewing security. These small features provide superior sewing performance, continuous and uninterrupted, avoiding the phenomenon of fabric or thread breakage.

Colour persistence: thanks to the multifilament polyester material, there is greater resistance to degradation over time, colour loss due to fading, even subject to atmospheric phenomena and direct ultraviolet rays.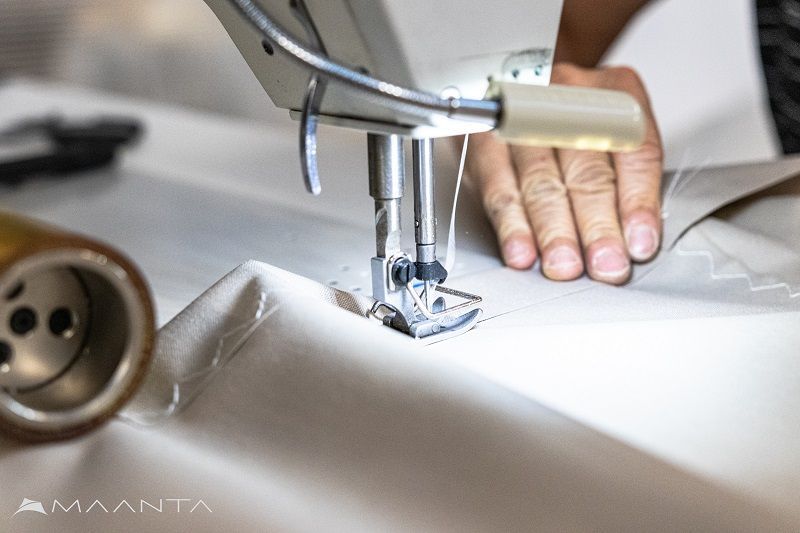 Sunstop® thread is perfect for outdoor uses, in the marine environment, automotive, patio furniture, tents and umbrellas. All the properties of strength and durability converge in a quality product and guarantee a long period of use at maximum performance. Maanta has always been committed to creating top products, starting with the choice of the best raw materials on the market: excellent thread suitable for both waterproof and breathable fabrics; automated and digital cutting and sewing benches; fully sealed seams; super strong, high performance fabrics; practical adjustable side webbing; 316 stainless steel corner plates.
The end result? A top-quality, high-performance sailcloth awning. A product that can be tensioned at high forces without risk of tearing or breaking, and which provides optimum shade and protection for your outdoor space.