Motorised roll-up shade sails to cover the terrace of the "Peccati della Terra" restaurant
The perfect site to test the new CoR 2.0 patent! Mario runs a farmhouse in the Vicenza hills that is very popular and has a terrace with an amazing 'atomic' view including a fireplace where 12 months of the year he delights in spit-roasted Veneto delights!
Several challenges: no water should penetrate between the building and the terrace (but the sails are concave!), 163 square metres but to be covered with only two sails, location at high altitude and therefore exposed to winds, chimney adjacent to the sails..
We know that no other fool ( except for an Austrian customer whom we adore ) would be able to do such a thing and that is why we are rushing into the project.
For the central concavity of sail 1, which is exactly at the entrance of the building, we make a special hole in the roof, which we then insulate.
For the chimney, we design the sail to be 80 centimetres apart so that it is not affected by soot.
For the 14m furling mast... well we decided to create our new mast named Delta . There are a few structural secrets that we won't reveal as we tried 3 times before we got to this result.
For tensioning large areas we trust in the new Cor 2.0 patent, increasing the power of CtR (constant tension release) given its size.
The final test, and what about the result? Despite the gusts of wind in October 2018 (40 knot winds) it held up without the slightest problem... and we challenge anyone else to achieve such a result with waterproof furling sails!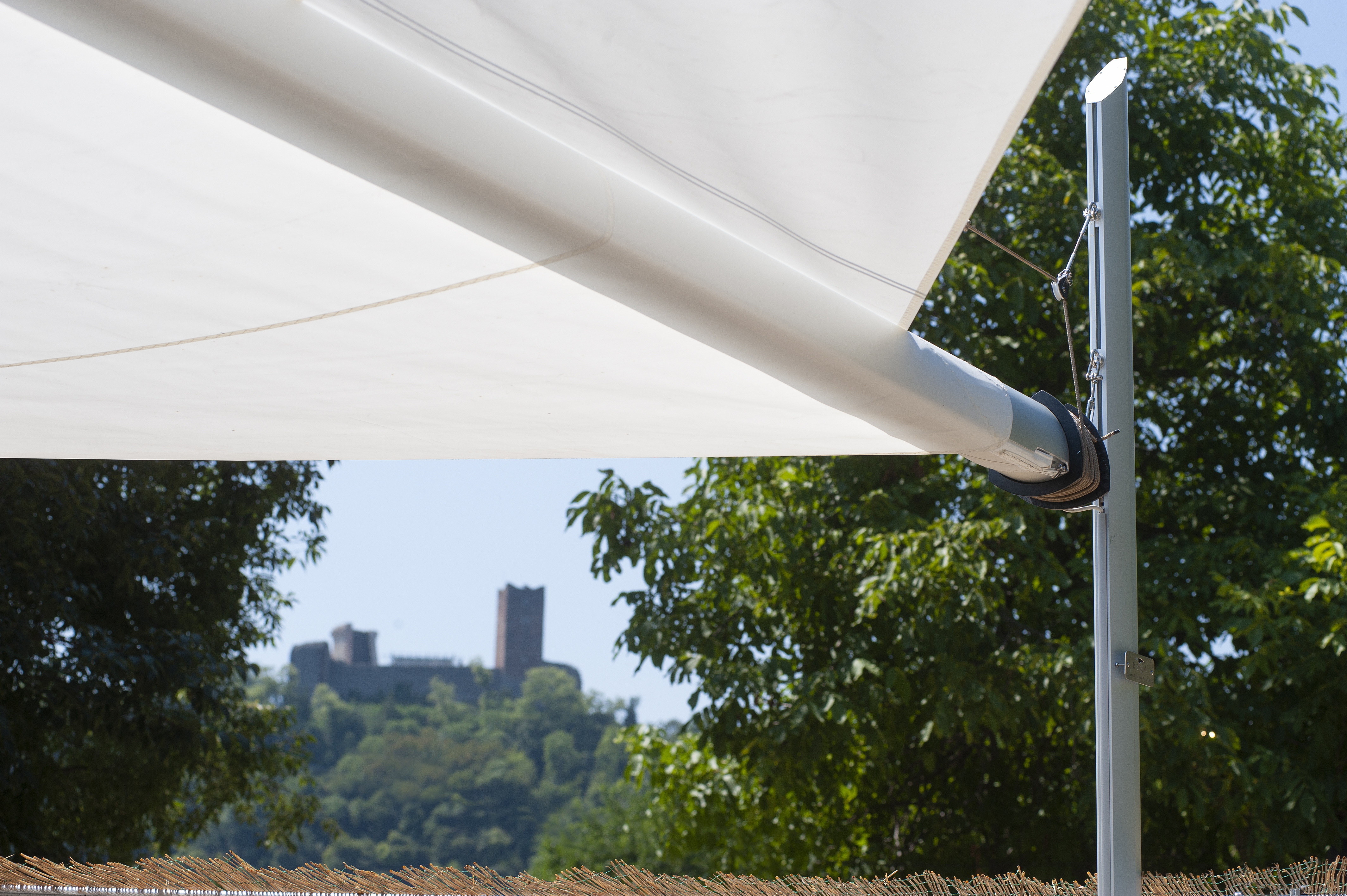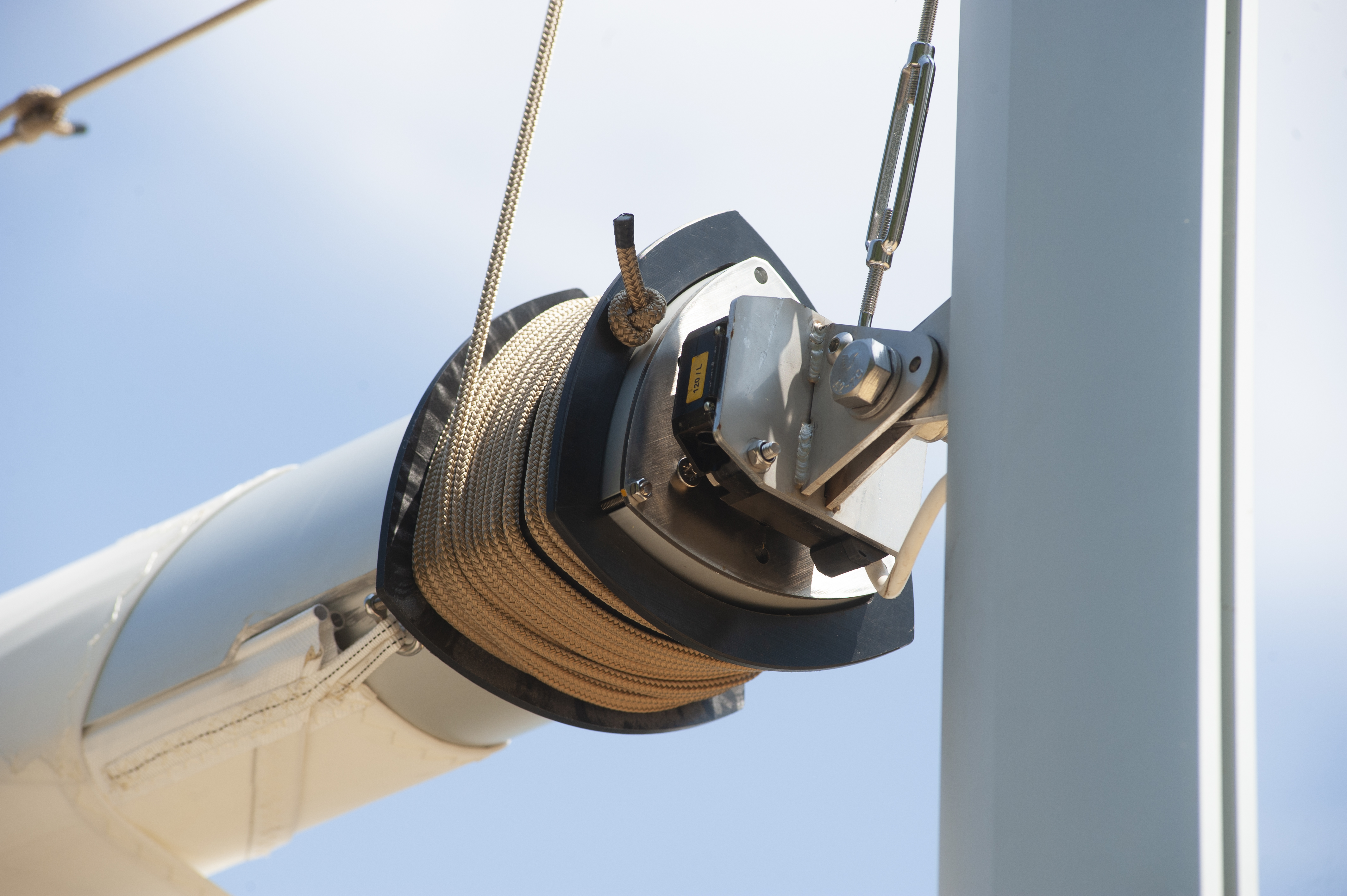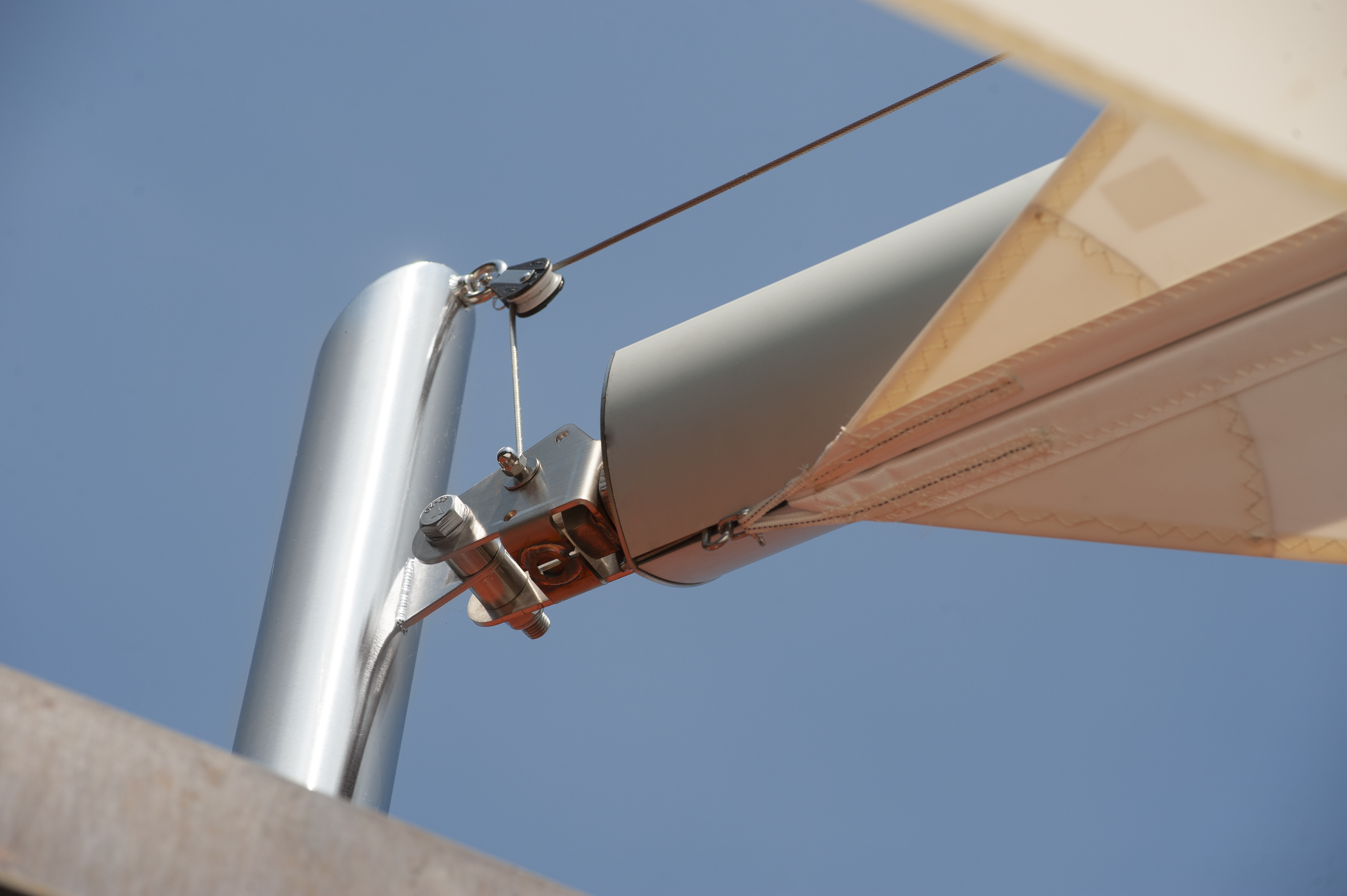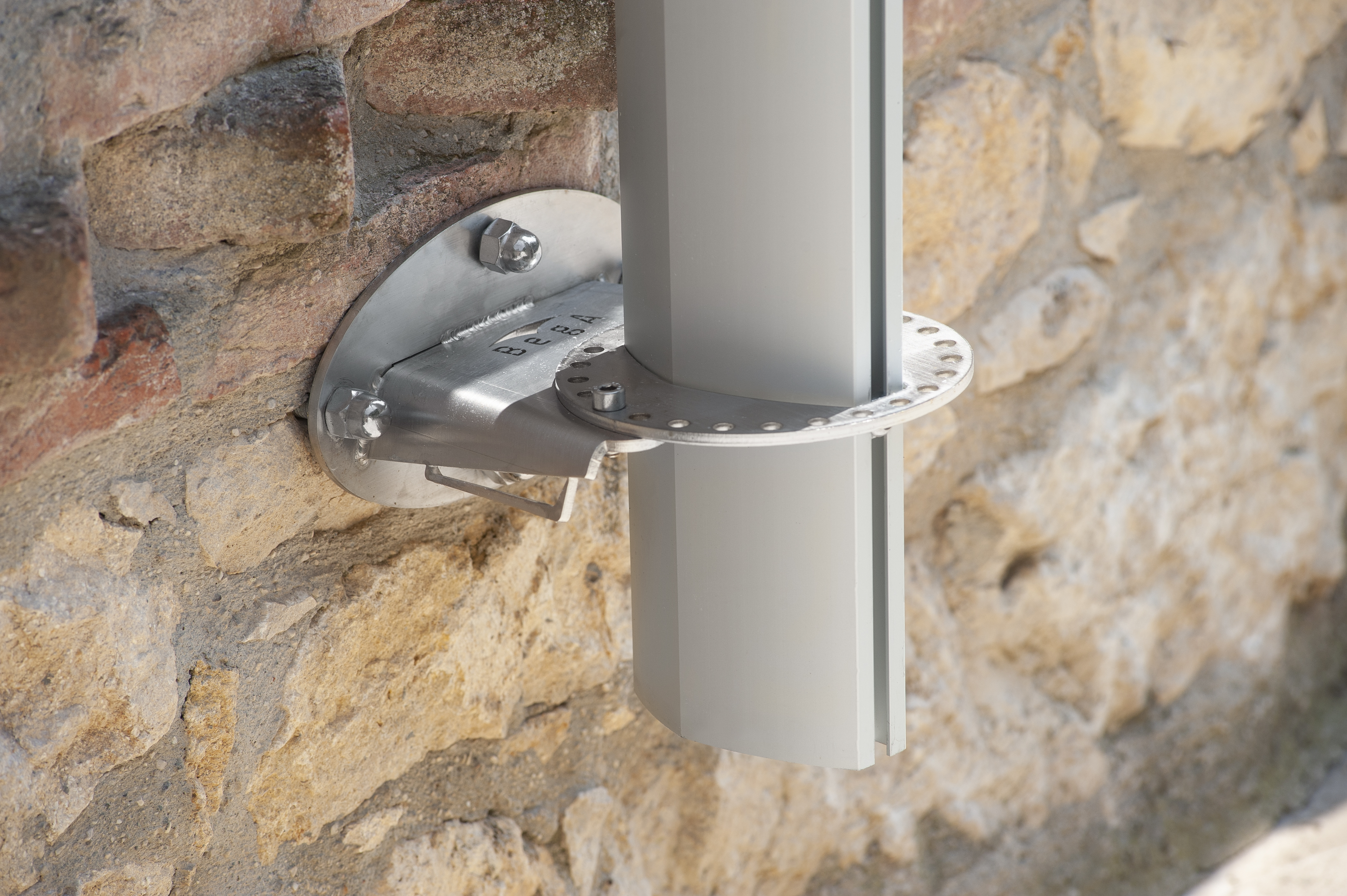 frameborder="0">