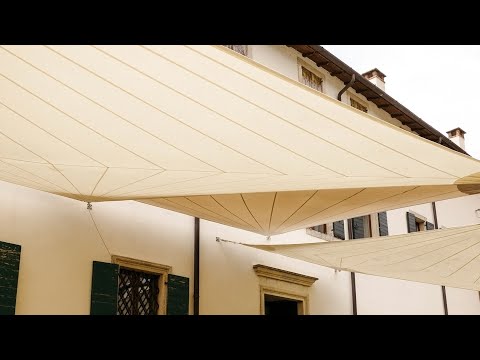 Kit Anchor Wall Mountings With Tensioner SimplE
INOX o Galvanized Steel
SimplE wall anchor mounting kit with tensioner for shade sails.
Includes 1 square plate in stainless or galvanized steel, 1 steel tensioner and 2 steel karabiners.
Sturdy square plate in galvanized steel or stainless steel, M8 tensioner and two 60x6 carabiners

Superior strength compared to competing products


Well spaced and oversized holes to accommodate sturdy fixings

Plate thickness 3mm
Able to anchor all types of sail shades
Variable distance between sail and plate between 25 cm and 35 cm.
Description
The
SimplE-INOX wall mounting kit
has been designed to offer functionality at an unbeatable price. Thanks to the elements of which it is composed it will be really easy to anchor a flap of the sail to any wall or wooden structure.
The stainless steel is robust and anti-rust.
The kit includes:
1 square plate in stainless steel shaped well 9,4 x 9,4cm with a thickness of 3mm. The plate must be anchored to the wall with the use of 4 dowels (not supplied) to be purchased separately depending on the type of wall to be fixed
1 stainless steel tensioner diameter 6 mm
2 stainless steel karabiners diameter 6 mm
Unlike the other kits on the market made up of small plates commonly used in the nautical world, we preferred to develop our own anchors that are well-sized to the loads to which the sails are subjected alone, very different from 'nautical' loads.
We therefore created a sturdy 9.4 x 9.4 cm plate, 2 mm thick with 4 well-sized holes. Only thanks to this kit will you rest assured that you can create a sturdy and resistant anchor point.
Each kit allows the fixing of a flap: you will therefore need 3 kits for triangular sails and 4 for square and rectangular sails. In addition to the wall kits, we have anodized aluminum anchoring posts and accessories of all kinds.
View our
YouTube channel!
You will find usefull information: click here!
Advantages

Functionality
Easy, fast, robust, economical: the tensioner kit ensures all these qualities.
---

Tension
The robustness of the materials can be tested without problems to ensure the correct tension of the sail.

---

Robustness
The sturdy 2mm plate, 60mm carabiners and the strong 6mm line make it resistant for all types of sails.

---

Installation
Just follow the guides, and the kit will be very easy to install.

Features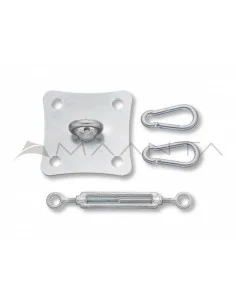 The set comes with plate, carabiners and turnbuckle.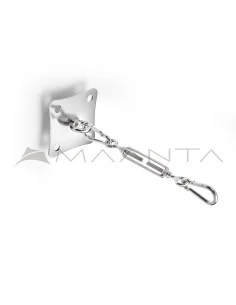 The tensioner set is the most flexible and effective solution for anchoring the sheet to walls or concrete beams.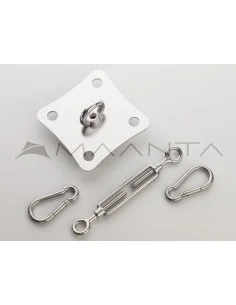 Thanks to the sturdy M6 tensioning buckle, firm force can be applied to ensure proper tensioning.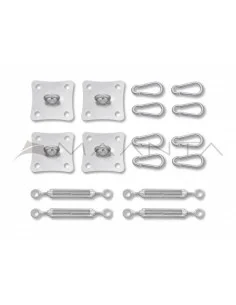 Available in both stainless steel and galvanized steel, you can choose the product that best suits your situation.



Strengths
SPESSORE PIASTRA
Ogni kit permette il fissaggio di un lembo: Vi saranno quindi necessari 3 kit per le vele triangolari e 4 per le vele quadrate e rettangolari. Oltre ai kit parete disponiamo di pali montanti di ancoraggio in alluminio anodizzato e accessori di ogni tipo.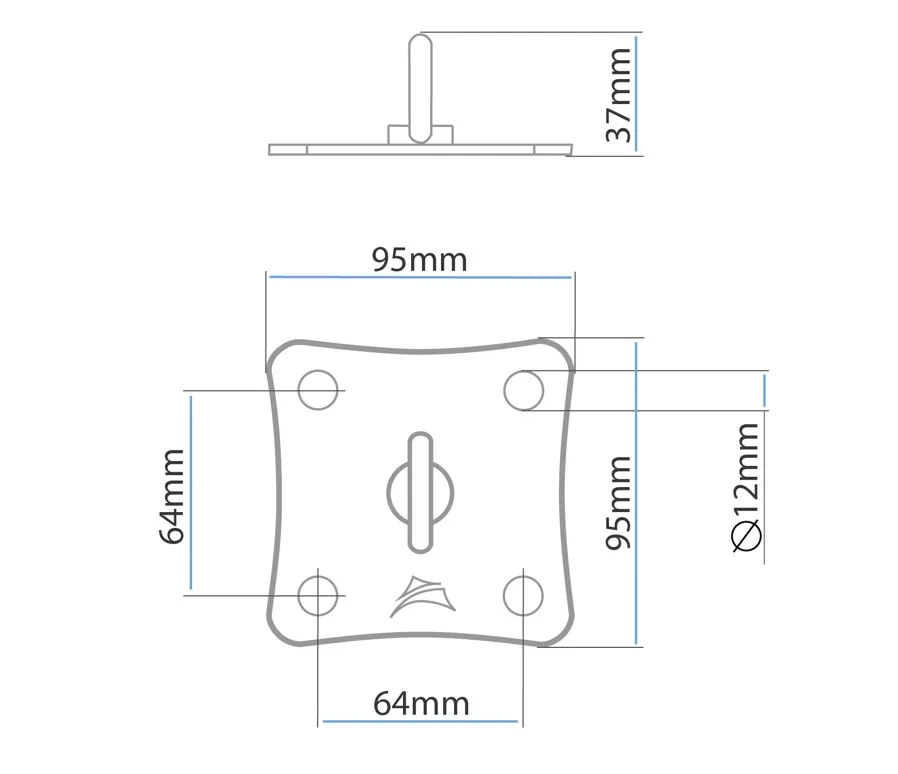 INOX O ZINCATO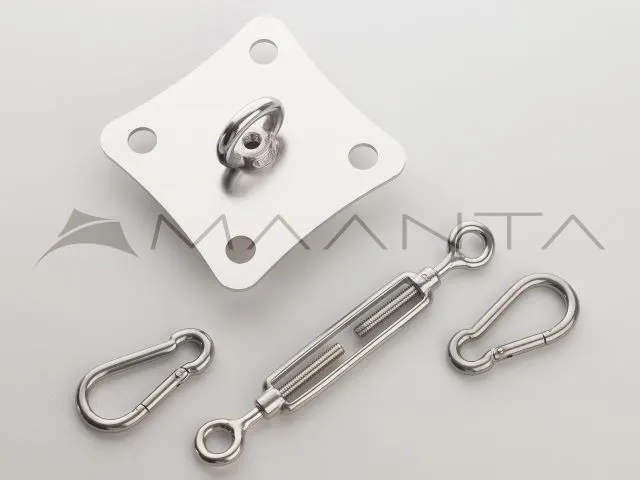 Acciaio Zincato
L'acciaio zincato è un materiale estremamente robusto e resistente ma allo stesso tempo più economico rispetto all'acciaio inox. La zincatura rende tutti i componenti del kit resistenti alla ruggine nel tempo.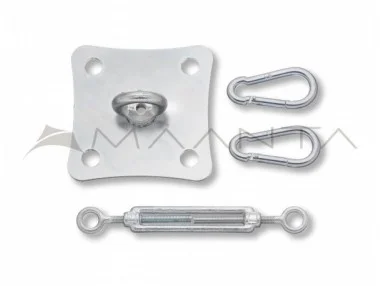 Acciaio Inox
L'acciaio inox è il materiale più utilizzato nel mondo della nautica, proprio per le sue assolute caratteristiche anti-ruggine e anti-corrosione. Il Kit in versione Inox viene apprezzato anche per la sua estetica inconfondibile.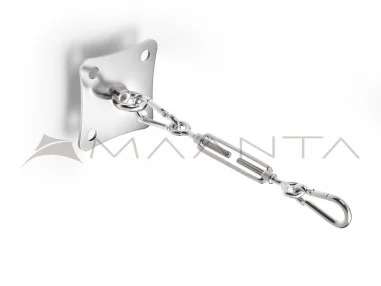 Instructions
Assembly instructions in PDF format with technical data, content and step-by-step instructions for assembling Simple with tensioner.