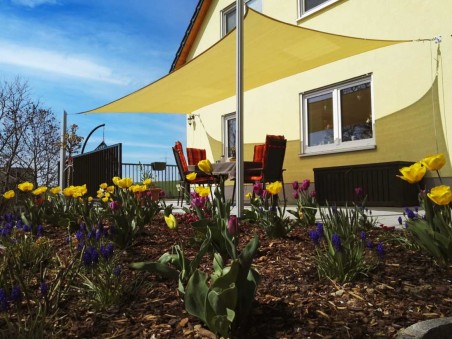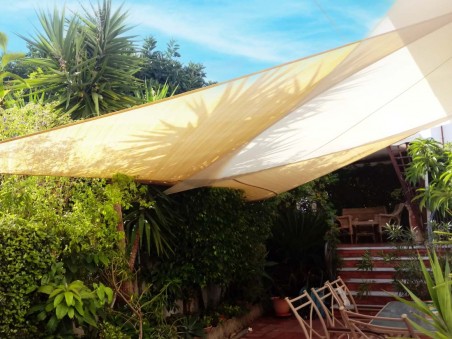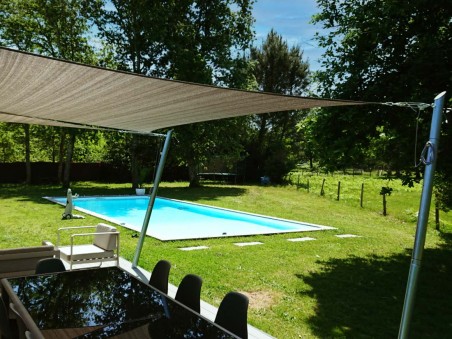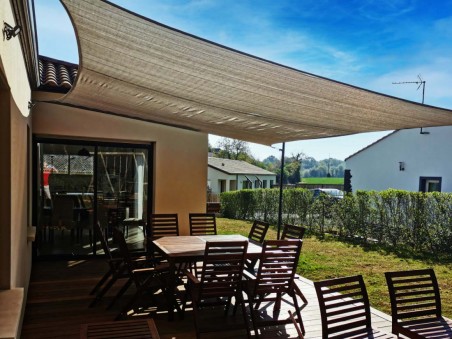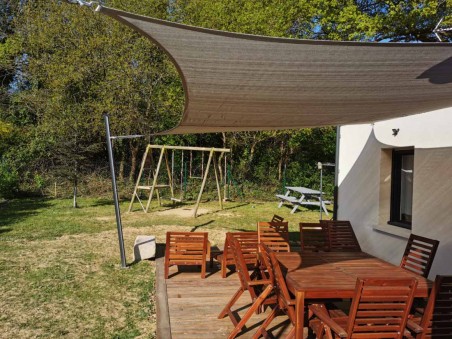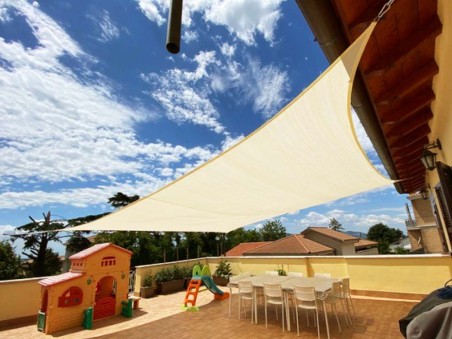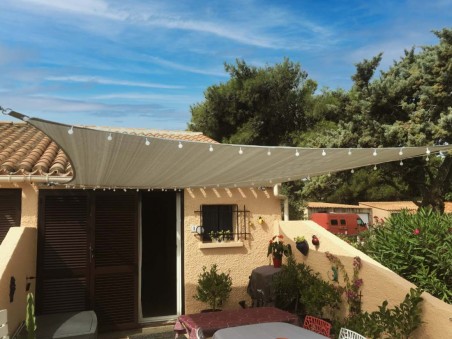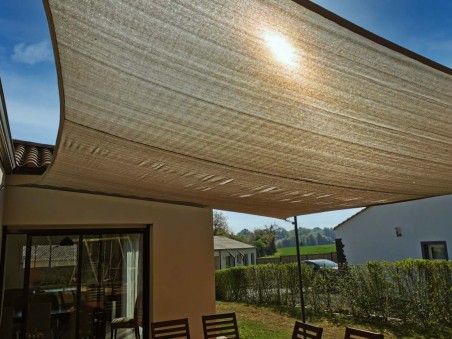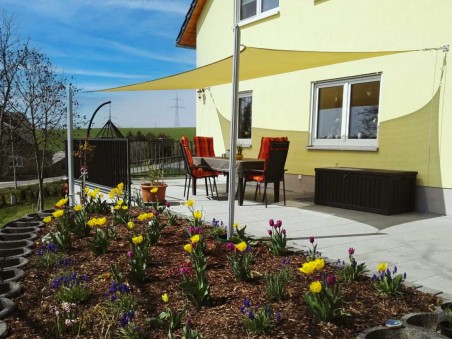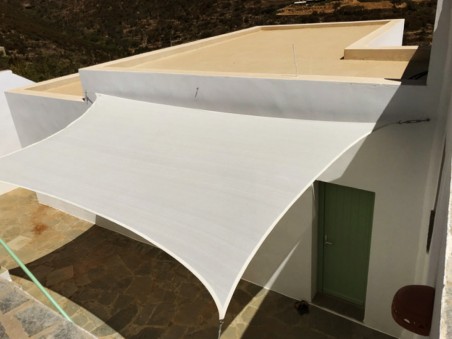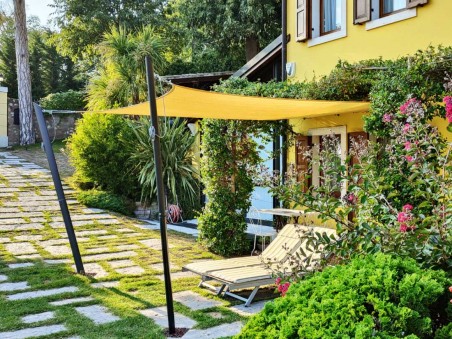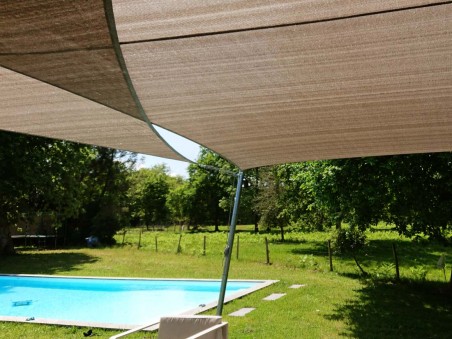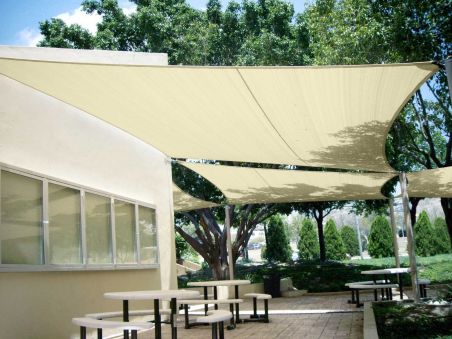 UV protection UPF 30

2 year warranty

Breathable

Wind resistance max 40-50

Hdpe 180g

Straight cut
EasyShade Breathable
Shadow for the best prices
This shade sail is entry level and offers the best value for money. Very easy to assemble, its main features are - Cross-cut cut (bands) - Fabric 180 gr / sqm - Stainless steel rings ..

EasyShade Breathable is an anti-wind and anti-hail shade sail thanks to the woven fabric, incredible tear resistance, resistance against mold and stains.

Available in over 20 sizes and 4 colors.
Virgin polyethylene cover fabric (better protection than recycled) 180 gr / m2, UV 50+, 90% -95% UV protection
Anti-mold, anti-stain, anti-tear
Internal reinforcement tape entirely perimeter, D-rings Nautical stainless steel
Maximum air circulation and perceived freshness. Best wind resistance.
Over 20 variations of size

If you can't find the size or color, Saill and Solaria are always available.
If you want a tailor-made sail, design it with the online configurator!
Easy Shade HDPE is a triangular, square or rectangular shade sail that ensures maximum freshness during the summer season.
The woven fabric of which it is composed will in fact let the air circulate in an optimal way: during the summer the heat will naturally rise upwards, without encountering any barrier.
This air circulation also helps to fight the wind, as this will pass through the fabric and this will have no risk of forming accumulation bellies.
If the sail with its 4 corners is taut (about 60kg per corner) and tilted correctly, it will also be able to drain 20% of the rainwater that will come down.
We have chosen to produce this square sail with virgin HDPE shade fabric as it is much more resistant to tension than recycled.
Furthermore this fabric is completely anti-mold and anti-tear and ensures a great UV protection.
Assembly will be quick and easy thanks to the 4 rings placed at each corner.
The over 20 sizes in which it is produced will help to find the perfect size for any outdoor space!
View our channel
YouTube!
You'll find installation guides and much more: click here!